You may have started feeling that your small business could benefit from some reformatting, and that incorporation may prove a good option for your goals. A dedicated Woburn business lawyer will help you assess your business and decide if it's time to take that step. While your business may be small, it can still benefit from the sort of options available to larger businesses.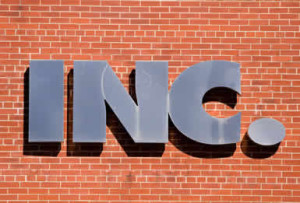 Why incorporate?
There are many reasons why it might be time to speak with a Woburn business lawyer about incorporating your business. As a sole proprietor, you may seek increased legitimacy as a corporation.
Other reasons might include:
Protecting your assets. Should your small business face a lawsuit or creditor's claim, limited liability will protect you from having your personal assets seized. Your Woburn business lawyer may suggest incorporating as a limited liability company (LLC) or S-Corporation to achieve this level of protection.
Offering a recognized and legitimate corporate brand name will make doing business easier than as an independent contractor, who may struggle to prove his or herself to the market.
Incorporating can provide new and advantageous taxation options, such as avoiding any double taxation. It will also allow you to make certain deductions on your taxes.
How can I start?
Ask your Woburn business lawyer for assistance with the articles of incorporation that you will need to file with the state of Massachusetts. He or she can also assist you with any necessary licenses or permits you may require as a newly incorporated business, as well as your tax needs, such as obtaining an Employer ID Number (EIN).
Contact Ionson Law at (781) 674-2562 today to speak with an experienced business lawyer about incorporating your business.