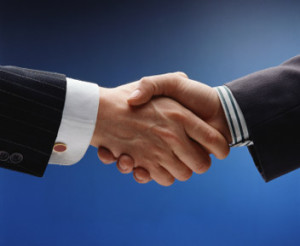 Businesses all over the country use independent contractors to augment their work force. Particularly in these uncertain economic times, businesses may not want to add employees and the accouterments they entail, such as health benefits and Workman's Compensation insurance. Independent Contractors may seem the perfect solution, but Massachusetts businesses need to be aware of the very strict regulations governing their use. From the outset it may be in your best interests to consult with a Woburn business attorney.
Benefits of Independent Contractors
Businesses can increase their work force without adding to employment costs by using independent contractors. These workers are not subject to the same protections as employees. They may be released without cause or recourse; moreover, employers don't have to provide a physical place for them to work, or cope with IRS tax withholding issues.
The Downside
Needless to say, the use of independent contractors can lead to abuse by employers. Laws designed to prevent such abuse are in place, however, which are important for any business owner to keep in mind.
A business cannot indiscriminately use independent contractors; the IRS keeps a keen eye on employers who maintain a bevy of independent workers at the potential expense of true employees. Massachusetts goes even further—recent new laws create a presumption of employee status unless the business can prove otherwise (M.G.L. c. 149, §148B).
What is more, amendments to the law now mean that employers must meet a three-part test to overcome the presumption. Failure to comply carries greater penalties now, as well. If you use independent contractors and are unsure about your legal standing in doing so, consult with a Woburn business attorney.
The Three-Part Test
Businesses now must meet the following requirements in using independent contractors ("IC"):
·         The IC is free from the business' control and direction in performing the service, or work.
·         The service provided by the IC is outside the tasks usual to the running of the business.
·         The IC customarily works in an occupation of the same sort.
If you use independent contractors in your business, make sure you are in compliance with strict Massachusetts law. Call Woburn business attorney David Ionson for a consultation today at (781) 674-2562.