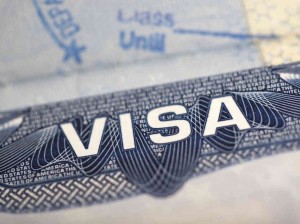 H-3 visas were developed for the purposes of allowing foreign nationals to enter the U.S. to receive job training that is not existent in their home countries. H-3 visas are given only in certain limited circumstances. An immigration attorney can help you determine whether an H-3 or other visa is better suited to your needs.
Meeting Eligibility Requirements
H-3 visas allow individuals who otherwise would not be allowed residence in the U.S. to enter and stay for up to two years at a time to receive on-the-job training. It is important to keep in mind when applying for an H-3 that it is expected you will return to your country afterwards and use your skills in a field there.
An applicant for an H-3 must show that he has sufficient educational/vocational background and experience to be successful in the training. An H-3 can be useful particularly if the training is expected to last for longer than six months; otherwise, due to the comparative difficulty in obtaining the H-3, it may be in an applicant's best interest to apply for a B-1. Your immigration attorney can help you assess which visa to apply for.
Advantages of an H-3 Visa
An H-3 does carry specific advantages, such as:
You may be able to perform some work in the U.S. while the visa is in force.
The length of time of the visa's approval can be adjusted to fit the length of time the training is expected to last.
Your family can reside in the U.S. with you during this time and travel outside the country.
Your children will (actually must) attend school here.
For Legal Assistance
In certain cases if you need to come to the U.S. for job training you may be granted an H-3 visa. For assistance with an H-3 visa or another immigration issue, contact a Woburn immigration attorney at Ionson Law: (781) 674-2562.