A J-1 visa provides non-immigrant visitor status to individuals for the purpose of promoting cultural exchange and training in a particular field. In most cases you will be required to attend a consular interview before a J-1 visa is issued. An immigration law firm in Woburn can help you with any issues regarding a J-1, but the following general information provides an overview of the consulate's requirements.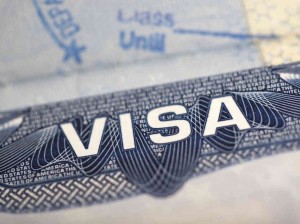 The Interview
When you attend the consular interview an officer will verify your DS-2019 record. This will be done electronically with the use SEVIS—the Student Exchange and Visitors Information System. The officer will also inspect documents which provide information about your financial viability, along with ties you have to your home country. The latter is important, for the rule of thumb is that the closer ties a person has to his home country, the less likely he will be to try to remain in the U.S. unlawfully.
As your immigration law firm in Woburn will suggest, your interview will also include questions. Among the most important of these are your plans for returning to your home country. Should you seem uncertain, your J-1 may be jeopardized. Similarly, if your answers to questions give the impression you will be applying for a green card, your visa may be denied.
The Wait for an Answer
You should not expect that the J-1 process will happen quickly. An agent will need to check your information against various databases, including those which deal with violations of immigration laws and criminal records. This process will add weeks, and probably months to your wait.
For Immigration Assistance
For assistance with a J-1 consular interview, or for other immigration matters, call Ionson Law, an  immigration law firm in Woburn, at (781) 674-2562.