Woburn Immigration Attorney responds: Even if You Are a Non-Immigrant, You May Need to Pay Taxes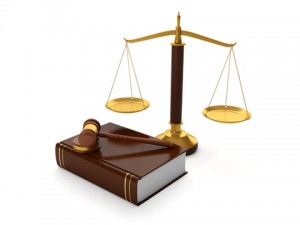 If you spend a portion of your time during the year in the U.S., you may become a resident for tax purposes, even if you are a non-resident. Tax issues can be highly complex and challenging, and it is best to seek the assistance of a Woburn immigration attorney if there is any question that you may be required to file a tax return.
Determining Your Tax Residence Status
Briefly put, if you spend a portion of your year in the U.S., you may be required to report income not only that you made here, but your worldwide income. This is not to suggest that you will necessarily have to pay U.S. taxes on this entire amount. Many issues can affect whether this is the case, such as treaties the U.S. has with other countries. Your Woburn immigration attorney will help determine your status, but you are considered a tax resident if:
During the past three years you have been in the U.S. a "weighted" total of 183 days;
Unless you spent fewer than 30 days of the current tax year here;
Or unless you were in the U.S. fewer than 183 days this past year, maintain tax residence elsewhere, and are more closely connected to that country.
Weighted Totals
The concept of weighted totals is a complicated one, but a Woburn Massachusetts immigration attorney can help you determine whether your weighted totals makes it necessary for you to file with the I.R.S. In essence, weighted totals take into account the amount of time you spent in the U.S. over the past 3 years and utilize a formula applied to a lesser degree for each preceding year. Each day of the current year, then, equals a full day; the year before 1/3 day; and the second previous year 1/6 day.
If You Don't File
It is important to keep in mind that failing to file tax in the U.S. when it is required is a federal offense. You need to file a form 1040 with the I.R.S. if you are a tax resident; otherwise, you may face prosecution, and/or be disallowed from remaining in the U.S.
For Legal Assistance
If you need assistance with determining your tax residence status or have another immigration law concern, call a Woburn immigration attorney at Ionson Law today for a free consultation: (781) 674-2562.