Woburn immigration lawyer: Proving Persecution for Asylee or Refugee Status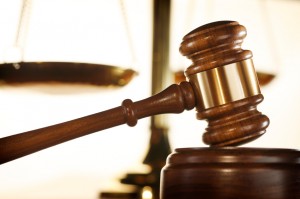 In order for an applicant for asylum or refuge to be eligible for residence in the U.S., some form of persecution or fear of it must be clearly established. Proving persecution is not always an easy matter. The good news, however, is that a Woburn immigration lawyer will help you through the complexities of the process to determine whether and/or how you may be eligible.
The Nature of the Persecution
An asylee is distinguished from a refugee partly by where they are located when applying for residence. In a nutshell, an asylee must be in the U.S., while an asylee must be outside the country. For either designation it is necessary to establish either past persecution or a strong likelihood of future persecution. Your Woburn immigration law firm may be able to help you gain such status only if this persecution is political in nature. In other words, an individual or group having a personal vendetta against you does not qualify as persecution for such status.
The persecution must, then, not be personal in nature; rather, it must come from either the government or other group that is beyond the control of the government, such as feuding tribes or drug cartels. It is not necessary that you have suffered persecution, or even that you have been identified by the government or group for persecution. If you are a member of a group that is being persecuted, this may be sufficient.
Grounds for Establishing Persecution
Five general grounds upon which the persecution exists are recognized:
Race
Religion
Political affiliation or opinion
Affiliation with a particular social group
Nationality
An individual living in a country where, by virtue of his religious beliefs, he is persecuted, then, may be sufficient grounds. As per the REAL ID Act of 2005, however, simply being persecuted for one of the above is not enough. It not must be the central reason for the persecution. Legal assistance from a Woburn immigration lawyer may be necessary to work through the complexities to determine whether you are eligible.
For Assistance from an Immigration Attorney
If you need assistance with proving persecution in order to gain residence as an asylee or refugee, a Woburn immigration attorney at Ionson Law can help. Call (781) 674-2562 today.