If you own or manage a private business which offers employee benefits such as life and disability insurance and/or retirement, it is important that you make sure you are in compliance with federal ERISA standards. A Woburn business lawyer can be of great assistance in this matter.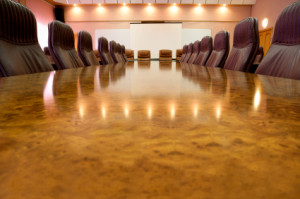 ERISA in a Nutshell
The Employment Income Security Act of 1974 provides standard guidelines for how company retirement, health, and other plans are to be implemented. The purpose is to protect employees by ensuring that companies provide clearly defined and fairly administered benefits. Note that ERISA applies only to private businesses, not government run entities. Moreover, the program does not require that employers provide such benefits, but only that, if they do, they are managed in accordance with ERISA standards.
ERISA Provisions
If your business fails to abide by provisions, or rules, established by ERISA, you open the possibility of a lawsuit later. A Woburn business lawyer will advise you on all aspects of plan development, from the writing of policy to implementation.
The basics of the provisions ERISA sets forth are:
Conduct of health plans and other fiduciaries
Detailed reporting to the federal government
Disclosure of the benefits plan(s) to program participants (generally employees)
Written policies for filing and processing of claims
Fair implementation of the plan
Adequate funding for the plan
Two additional provisions were added since 1974: The Consolidated Omnibus Budget Reconciliation Act 0f 1985 (COBRA), and The Health Insurance Portability and Accountability Act of 1996 (HIPAA).
Work with Us
Whether you have existing benefits plans in place or are in the process of developing them, work with a Woburn business lawyer to make sure you are in compliance with ERISA. Call Ionson law today at (781) 674 – 2562 to schedule a free consultation.