Woburn Massachusetts Immigration Lawyer Discusses How a K-3 Visa Differs from other Visas
If you or your spouse is a non-resident living outside of the U.S., a K-3 may help bring your family together more expeditiously and efficiently. A Woburn Massachusetts  immigration lawyer will help you determine what best suits your needs, but the following provides an overview of K-3s and their advantages.
How the K-3 Differs from other Visas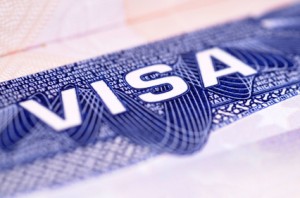 The K-3 was created in 2000 to address what was considered an inherent unfairness in the more traditional means of bringing spouses and families to the U.S. Non-immigrant visas are much less complex and unwieldy; this meant that families were kept apart for sometimes protracted periods of time as the slow process of approval was achieved. Indeed, many spouses entered the U.S. on other non-immigrant visas in order to unite families; this would often complicate their eventually achieving resident status.
The K-3 more resembles non-resident visa applications for its relative simplicity. As a Woburn Massachusetts immigration lawyer will explain, this, however, does not mean that the process of approval will occur quickly. It is important to seek legal assistance and check the USCIS website to determine how quickly approvals are being given.
A Woburn Massachusetts Immigration Lawyer Can Help
If your spouse is a non-resident seeking entry into the U.S., a K-3 visa may be easier and more efficient than the traditional visa/ green card process. For more information, call a Woburn Massachusetts immigration lawyer at Ionson Law: (781) 674-2562.