Woburn Immigration Attorney Discusses Temporary Protected Status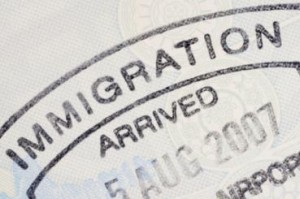 If you are currently in the United States but do not have legal right to remain here, there are often ways to obtain residence, at least on a temporary basis. One of these is temporary protected status. There are strict and very specific requirements for obtaining this status, and it is advised that you work with a Woburn immigration attorney toward that end.
What Is Temporary Protected Status?
This status is, as you may glean from the name, a temporary status that allows you to live and work in the U.S. until such time as it is safe for you to return to your country. Your Woburn immigration attorney can help you determine whether you qualify for temporary protected status, but generally it requires that your country is in some sort of general turmoil that renders a return unsafe. Such turmoil may be political in nature, such as a revolution or civil war; it may in some cases also be due to a wide-scale natural disaster. Note that the country must be placed on the TPS list for individuals to qualify.
What if I Am Not in the U.S. at This Time?
Temporary protected status is only for individuals who are in the United States when this status is designated for their country. A person living outside the country must apply under some other provision, such as that of refugee.
How Long Does This Status Last?
An individual's status only lasts as long as his country's TPS remains in effect. The time restrictions are six to eighteen months, unless the nation's status is renewed.
Even though you may be granted a right to work during the time your status is current, this does not mean you will subsequently be eligible for a green card.
A Woburn immigration attorney cannot help individuals gain this status if they have been convicted of a felony or two misdemeanors, or if they are considered inadmissible to the U.S. for other security reasons.
For More Information
If you would like more information about temporary protected status, or have another immigration need or concern, call a Woburn immigration attorney at Ionson Law for assistance: (781) 674-2562.